ROOM FOR RENT: Blk 108, Jalan Hang Jebat #02-19, Singapore 139529
---
Accessibility:
15-minute walk from IKEA
10-minute walk to bus stop opposite Normanton Park on AYE
7-minute walk to bus stop near Alexandra Fire Station
Served by feeder bus SBS 191 from Buona Vista MRT
---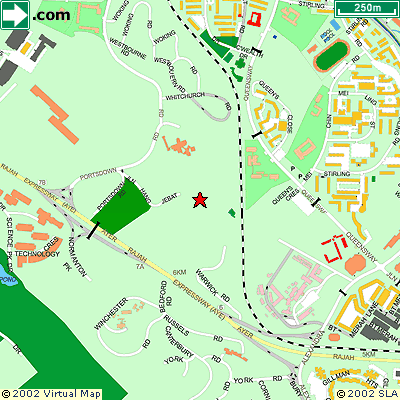 In this complex, there are a total of 7 two-story buildings built during the English colonial era; intended to accommodate upper level military officers of the era. Currently, this complex is owned by the Singapore government and has been professionally managed by PREMAS International.
'Tis a neighborhood where 'everyone knows everyone else by first name' and where residents 'grow their own favorite fruits and vegetables' in the backyard. It has been a tradition that every several months or so the entire complex would gather for an evening of barbeque and socializing with the newcomers. Definitely, you will never find another place like this in Singapore...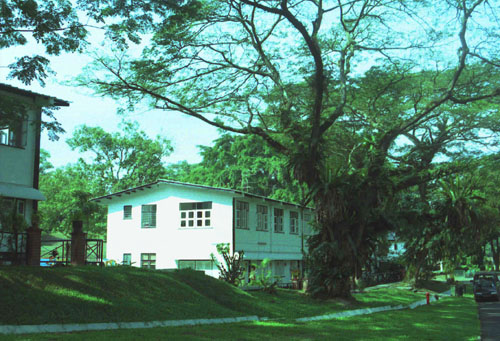 This unit on the second level (shown on the picture above) is now occupied by a fun-loving couple from Indonesia who had just recently celebrated their first wedding anniversary . Rani (pictured below at the window) is now working as an Urban Planner/Designer at JTC Corporation's One North Biopolis project, while Indi, the husband, is working as a Business Development consultant for the US-ASEAN Business Council, and the State of Maryland Trade Office. Unlike most people, this couple never uses air-conditioning and prefers to let all windows open as to let the natural ventilation and passive cooling take place.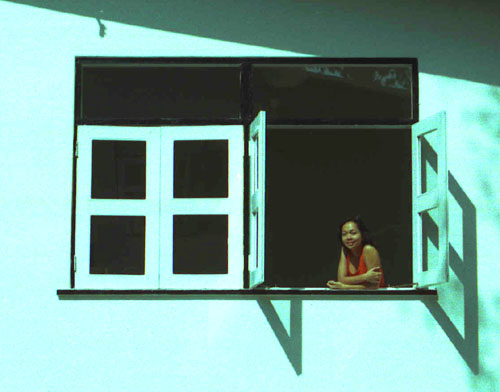 Shown below is the room available for you to rent. With a 3-meter tall ceiling and a wall-to-wall dimension of 3 meter x 4,5 meter, this room will provide a cozy place to sleep, to rest or simply to get away from the hectic day at school or work. Not only that, to lure your interest, they have prepared a single bed and a clothes rack for your use. Just imagine waking up early in the morning to the sound of birds chirping on the tree outside and to find a foggy green scenery beyond the windows.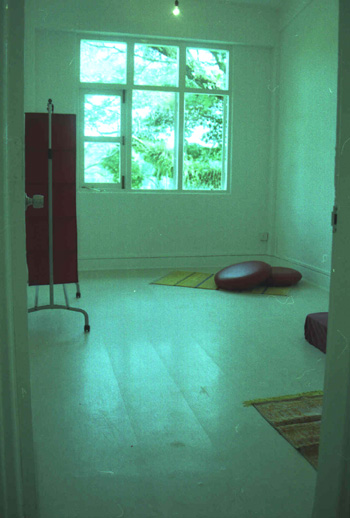 Indi and Rani are inviting all interested parties to come and take a look at what they have to offer. With a monthly payment of only S$450 per month*, one can easily find this place home.
So, call Indi and Rani now at 6471-0141 or 9488-2046. They would be very delighted to show you the place they call home!
*Note: Rent already includes utilities and sharing the common areas, such as: bathrooms, kitchen and living room. Minimum length of stay is 6 months. One-month rent deposit required. You will be casually interviewed before you can move in.